Public lectures by Alpo Rusi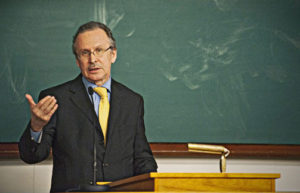 19-23 September, public lectures by prof. Alpo Rusi, visiting professor at Vytautas Magnus University, will be held.
Prof. A. Rusi served in the Foreign Ministry of Finland in several assignments (Hamburg, Copenhagen, New York, Bonn), and from 1994 to 1999 as foreign policy adviser to the President of Finland Martti Ahtisaari. He also served as EU Coordinator for the Sarajevo Summit 1999 and deputy Coordinator of the Stability Pact for Western Balkans in 1999-2000. He worked as professor of International Relations, 2000-2003, at Lapland University and in Hamburg. Later on 2007-2009 he was senior adviser in the Cabinet staff of the President of the UN General Assembly.
A. Rusi was from 2009-2014 the ambassador of Finland to Switzerland, with accreditation also to Liechtenstein and the Holy See. A. Rusi is a recognized scholar in the field of international relations and history of Finland, and has published several books in Finland, and in the United States and Great Britain.
| | | |
| --- | --- | --- |
| Date | Place | Title of the lecture |
| 19 September 16:30 | Gimnazijos g. 7 – 206 | The UN System  within the global change |
| 20 Septermber 13:15 | Gedimino g. 44 – 202 | The conflict between the West and Russia – repercussions in the Baltic Sea Region and in the global international order |
| 21 September 11:15 | Gedimino g. 44 –202 | EU and Turkey. What's next? |
| 22 September 11:15 | Gimnazijos g. 7 – 411 | After Brexit. The future of the EU |