Dean's office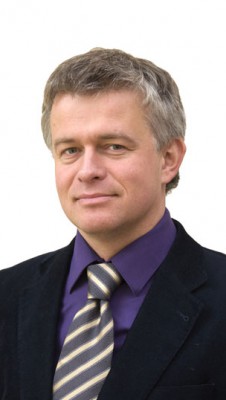 Prof. dr. Šarūnas Liekis – dean of the Faculty since 2010.
Graduated from Vilnius University in 1993 and continued degree studies at the University of Oxford from 1991 until 1992. In 1995–1996 he worked as visiting researcher at Hebrew University of Jerusalem in Israel. He pursued doctoral studies and earned a PhD in social sciences at Brandeis University (USA) in 1997. In 2005, Prof. Liekis earned the Habilitation at Vilnius University in 2005.
He worked as attaché the Ministry of Foreign Affairs of Lithuania in 1992–1993, as a research and teaching assistant at Brandeis University in 1993–1998, as Director of Programs at the Open Society Fund Lithuania in 1997–2001, and as Chief Assistant at the Faculty of History in Vilnius University in 1998–2000. In Mykolas Romeris University, he started working as Assoc. Prof. in 2001 and has been working as Professor since 2006. In 2002, the Senate of Mykolas Romeris University granted him the pedagogical title of associated professor. The title of professor was awarded to him in 2008. Since 2009, Prof. Liekis has been working at the University of Ss. Cyril and Methodius as visiting professor.
Research priorities: history, political science, minorities, religion politics, ego-documentation.
V. Putvinskio str. 23 – 605, LT-44243 Kaunas, Lietuva
Phone / Fax. (+370 37) 206709
E-mail sarunas.liekis@vdu.lt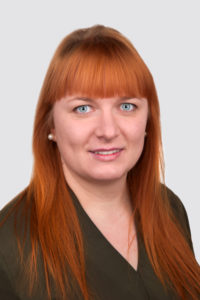 Aistė Žemaitytė – vice-dean for studies since February 2019.
2004 graduated with a Bachelor's degree in Political Science, 2006. VMU Faculty of Political Science and Diplomacy holds a Master's degree in Baltic Region. 2007 Joined the Institute of Political Studies, Johan Skytte, University of Tartu, Estonia. From 2017 she is a doctoral student of Political Science at Vytautas Magnus University.
Since 2008 VMU Faculty of Political Science and Diplomacy Assistant, since 2009 PMDF Coordinator for Studies and International Relations, since 2013 Administrator of the MIREES Joint Program, review of the project: Baltic-Black Sea (BBSR) Researcher.
Research interests – citizenship and migration policy, ethnic / national minorities, diasporas, the Baltic region.
V. Putvinskio str, 23 – 606, LT-44243 Kaunas, Lietuva
Phone / Fax (+370 37) 206702
E-mail  aiste.zemaityte@vdu.lt 
V. Putvinskio str, 23 – 607, LT-44243 Kaunas, Lietuva
Phone / Fax (+370 37) 206702
E-mail mindaugas.norkevicius@vdu.lt
V. Putvinskio str, 23 – 604, LT-44243 Kaunas, Lietuva
Phone / Fax (+370 37) 206709
E-mail milena.antanaviciene@vdu.lt
Faculty of Political science and Diplomacy