Brill Published Book Co-Edited by Prof. Egdūnas Račius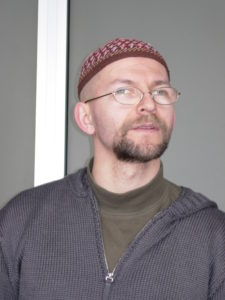 The Netherlands-based publishing house Brill has published Islamic Leadership in the European Lands of the Former Ottoman and Russian Empires, which is edited by Professor Egdūnas Račius from the VMU Dept. of Regional Studies and Antonina Zhelyazkova from the International Centre for Minority Studies and Intercultural Relations.
In the book, the history and contemporary development of Islamic leadership in over a dozen of Eastern European countries is analysed. The studies are presented through a double prism: the institutional structures of the Muslim communities and the place of the muftiates in the current national constellations on one hand, and the dimension of the spiritual guidance emanating from the muftiates on the other. The latter includes aspects such as the muftiates' powers and role in supervision of mosques and other religious institutions, production, dissemination and control of religious knowledge and discussions on traditional and non-traditional forms of Islam engaged in by the muftiates.
This is the first comprehensive edited volume on the subject.
Contributors are: Srđan Barišić, Ayder Bulatov, Marko Hadjdinjak, Olsi Jazexhi, Memli Sh. Krasniqi, Armend Mehmeti, Dino Mujadžević, Agata S. Nalborczyk, Egdūnas Račius, Aziz Nazmi Shakir, Vitalii Shchepanskyi, Jakob Skovgaard-Petersen, Daša Slabčanka, Aid Smajić, Irina Vainovski-Mihai, Mykhaylo Yakubovych, and Galina Yemelianova.