R. Vainalavičiūtė: Who Knows if I Would Be Where I am Today if not Studies at FPSD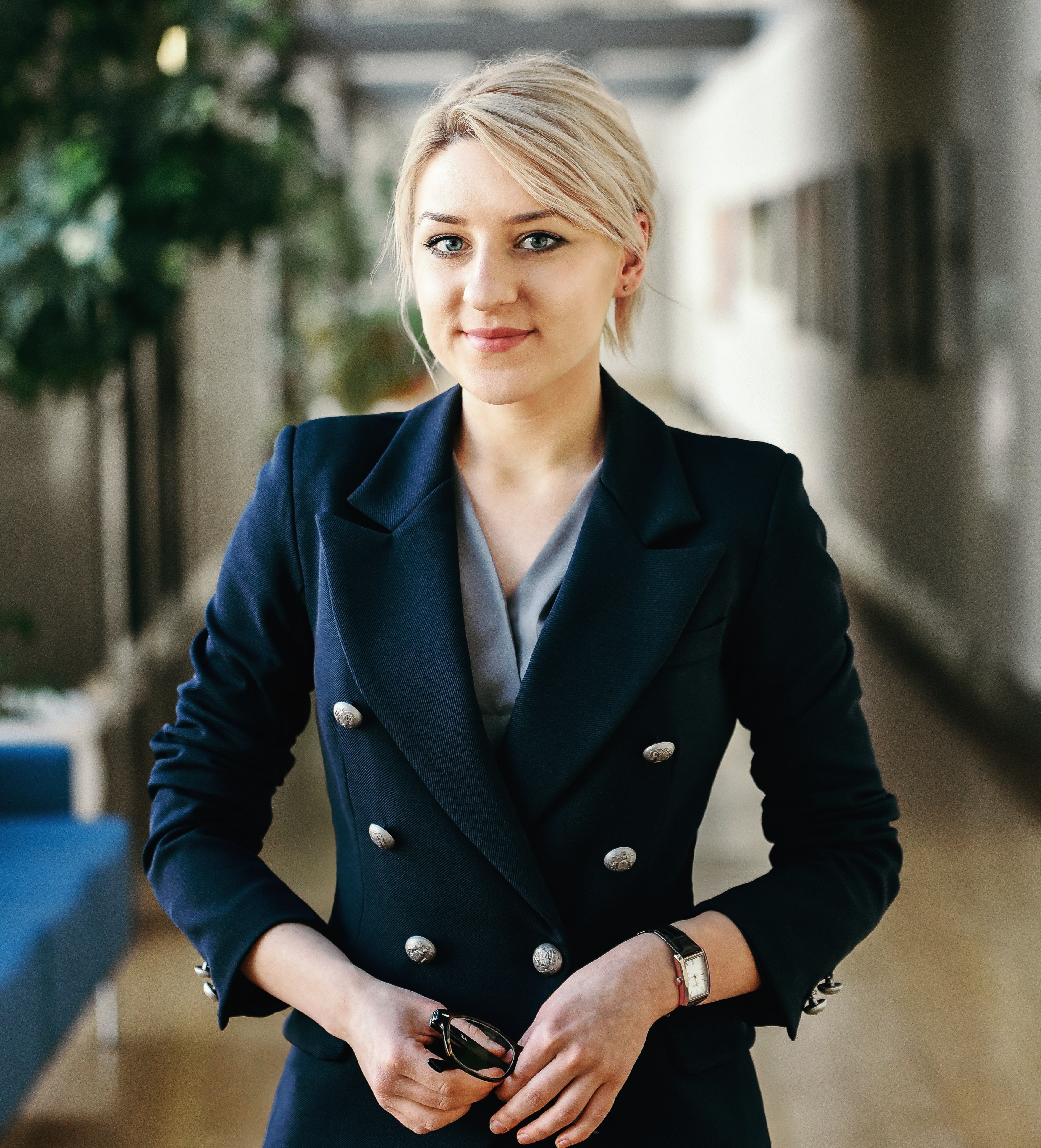 Interview with graduate of "Diplomacy and International Relations" MA programme, diplomat of the department of public affairs, external economic relations and economic security policy of the Lithuanian Ministry for foreign affairs, 2nd secretory Raimonda Vainalavičiūtė.
What inspired your decision to study at Vytautas Magnus university and why "Political Sciences"?
When I was still in school I was very interested in history, politology, current political events. I especially enjoyed Lithuanian language classes, since I could express myself by writing essays on problems that were relevant to Lithuania. I could even enter essay contests by providing solutions for these problems. At that time, Political studies seemed like the only existing university study program. I was more concerned with the university that I was going to choose, since all of them offered extremely different study programs. My choice was influenced by open door days that were held for students by Vytautas Magnus University. I was infatuated by the university, its surroundings, warm atmosphere, and virtues. During the six years that I studied at the university I never had a doubt about my decision.
What is your current profession and how did the subject of "Political Sciences" help you to get a job in this field?
Currently I'm trying to better Lithuania in the Diplomatic field. My occupation required not only political, diplomatic, economic, and law knowledge that I gained from my studies, but also analytic thinking and the ability to argument and discuss. For this knowledge I am thankful to Political science and diplomacy faculty lecturers Dr. Gerda Jakštaitė, Dr. Giedrius Cesnakas, Doc. dr. Andžej Pukšto, Doc. dr. Ingrida Unikaitė-Jakuntavičienė, and other competent lecturers who did more than just explain the theoretical part. They encouraged us to discuss, analyze, and seek out solutions for the provided problems. The introduction to diplomatic English language, taught by doc. dr. Vilma Bijeikienė, proved to be exceptionally beneficial. My chosen career was influenced not only the knowledge that I gained during lectures but also other academic activities: various academic clubs, event organizing, internships, student exchange programs. Who knows if it weren't for Political science, Diplomacy and international relations study program, and the possibilities that Vytautas Magnus University provided me with, if I would be who I am today, and be able to represent Lithuania in an international context.
What VMU advantages (from a student's perspective) would you distinguish?
I believe that the principle of freedom that they promote, and the traditions of artes liberales are not just slogans to Vytautas Magnus University. The freedom to choose your desired courses, possibility to partake in adjoining studies, professional, motivating, and understanding lecturers, possibility to choose subjects in English and attend them with people from all over the world- just a few university advantages. One of the strongest advantages are the academic after-class activities (such clubs as Academic Politologist club or American study club). People participate in them not only to have a good time, but also in order to express themselves, to accomplish civil ideas. Also, various discussions and events that the university organizes. This is just a smidget of advantages. In order to know all of them one must experience the university on their own.
Any advice to students who are currently studying or are planning to study a subject in the field of politics?
My main advice would be to not limit yourself with study programs. Do everything you can in order to gain as much as possible from the university: get an adjoining profession, learn various languages, try out academic clubs, participate in an exchange program, participate in various university events and discussions with guests. As the years go by you won't remember how you wrote tests or sat in lectures. You will remember the fun moments, connections and the friends that you made. Make your experience make you want to always go back to your Alma Matter!