International environment helps to develop your skills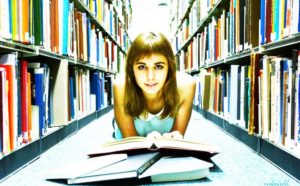 Alumni of VMU bachelor study program "International Politics and Development studies" shared her experience about the studies in VMU.
Currently the international and multicultural environment in the program consists of permanent foreign students from the USA, Venezuela, Turkey, Morocco, Georgia, Ukraine, Nigeria, Azerbaijan, Italy and other countries. Also, every semester the lecture rooms receive an additional influx of Erasmus from various European countries. Undoubtedly, for Lithuanian students it is an interesting and memorable experience to study in an international community. Roberta Sadauskaitė, a graduate of the program, shared some thoughts with us about the acquired experience and the seized opportunities.
Roberta, you have chosen to study in Lithuania, but the language of instruction of your studies is English. Are you satisfied with your choice?
This program not only helped me to acquire the necessary qualities for my future career, but it also provided me with many opportunities. It is also pleasant that the student initiatives are supported, thus encouraging comprehensive development. Moreover, the fact that the language of instruction is English, which nowadays has become the international lingua franca, gives an advantage in the job market due to the acquired competence.
Did studies with foreign students create a bigger added value and a different study environment?
The greater added value and the different study environment are felt once Lithuanians and foreign students engage in discussions together both at the university and outside its territory. It not only allows you to broaden your mind as you get acquainted with various different opinions, but also enables you to broaden your cultural knowledge without going out of your city. Additionally, it may provide you with knowledge that cannot be found in any scientific article. It is a truly remarkable experience which helps you to develop your competences that are necessary for specialists in the development field, to expand your comfort zone, and to nurture tolerance.
Aside from English, which is the language of instruction, you have also studied one of the selected regional languages (Arabic, Russian, French or Turkish).Which language did you choose? Does the extra linguistic knowledge open better opportunities for you in the job market?
Due to my interest in the post-soviet states, I chose to study Russian. In my opinion, it is a huge advantage in the job market, especially for those who aim to become the specialists in development and international relations. Language knowledge also not only expands your communication possibilities, but is also an inseparable part of cultural knowledge that is important t0 everyone working in the field of development or international relations.
During your second year of studies, you won the competition and went to study at Tbilisi University in Georgia under bilateral exchange program. Why did you choose that country? How different was your study experience in this country?  
My desire to study at Tbilisi University was firstly motivated by the wish to become better acquainted with a post-soviet country that is still just creating itself and is moving towards democracy. It was also very interesting to see by myself a country that is suffering from two separatist regional conflicts. Its culture was very interesting as well. The study experience in Georgia was truly unique not only owing to the fact that I had to study with the first-year master students, but also because the lectures were conducted by practicians, famous politicians, hence the tasks that were assigned to us were more practical. I was also eager to get to know my future career prospects, therefore while being in Georgia I got the honour of observing the EU monitoring mission in the country, also I went together with its employees by the border of South Ossetia, and finally
I visited the IDP camp, which is situated next to Tbilisi and where I got an opportunity to listen to some stories of the people touched by internal conflicts.
Later, after winning the competition of Erasmus study exchange you decided to study at the University of Glasgow for a semester in the United Kingdom. The universities in the United Kingdom are considered to be some of the best in the world and more and more Lithuanians are choosing to study in this country. Could you distinguish the biggest differences you have noticed in the study process in Scotland in comparison with studies in Lithuania?
The first difference about the study process in Scotland that caught my eye is the excellent conditions for studying, as the university has a 12-floor library that works from 7 am to 2 am. I was also captivated that we were studying in small groups of up to 15 students who sat in a circle, which resulted in a pleasant and comfortable environment.I could also note that the lectures were conducted by the principle of seminars, during which the lecturers actively supported discussions and debated, thus making the study process more effective and interesting. Another difference that I noticed was that at the University of Glasgow huge importance is placed on independent individual learning, which encourages analytical thinking. Of course, I was also impressed by the fact that in the university campus you can spend your leisure time well and have a short break from studies: in the campus you can find everything from the gym to a couple of pubs.
You are one of the brightest students in this program and undoubtedly a good example of how it is possible to successfully take advantage of all provided opportunities. During your senior years, you also succeeded in winning the competition of Erasmus+ internship exchange. Which institution did you choose for your internship?
Since I've always dreamed of testing myself in the role of a diplomatic officer, I decided to participate in the competition of Erasmus+ internship exchange, which provided me with an opportunity to do my qualification internship at the embassy of the Republic of Lithuania to the Italian Republic, in the consular department. It enabled me not only to get to know the daily work of the embassy, but also to contribute to finding solutions for consular issues.
Did studies provide you with enough knowledge and competencies to conduct practical tasks at the embassy of the Republic of Lithuania to the Italian Republic?
My knowledge of international and diplomatic law proved to be very useful while doing my daily tasks. Of course, critical thinking, team work, diligence, and responsibility are necessary competences while working in such institution and which I acquired during my studies.
What are your plans for the future?
Currently I am planning to do a two month Erasmus+ graduate internship at the International Alliance of Women and to acquire a master degree at the Sapienza University of Rome.
Thank you for the conversation.